Saved By His Grace
A Ministry of God's Grace
Jesus said to him, "I am the way, and the truth, and the life; no one comes to the Father but through Me. John 14:6
If you declare with your mouth, "Jesus is Lord," and believe in your heart that God raised him from the dead, you will be saved. Romans 10:9
Saved By His Grace is a ministry of committed Christians who know and love the Lord Jesus Christ and are dedicated to sharing His Word, Love, Truth, Mercy and Saving Grace throughout the world, that all might know it is by Grace alone by which we have been given eternal life in Christ.
Since God has forgiven all of our transgressions; past, present, as well as future, we also should forgive those who have trespassed against us. Psalm 103:12 promises us, "As far as the east is from the west, So far has He removed our transgressions from us."
Think about that for a minute and then reflect on just how much distance that is. You may eventually come to the same conclusion many before you have. It is immeasurable, because the east and west never meet geographically. That is precisely the vision that God wanted us to see of His grace and forgiveness. As much as He is omnipresent, so also His forgiveness has no bounds or limitations. God's Grace is limitless as declared by Paul in Ephesians 2:7 "in order that in the coming ages he might show the incomparable riches of his grace, expressed in his kindness to us in Christ Jesus."
View Saved By His Grace on facebook Saved By His Grace on facebook
"We must not get tired of doing good. We will receive our harvest of eternal life at the right time. We must not give up." Galatians 6:9
Focus on the Family Christianity 101
How does one accept Jesus as their Savior and receive Salvation?
Learn About Christian Salvation – Click Here
If you declare with your mouth, "Jesus is Lord," and believe in your heart that God raised him from the dead, you will be saved. Romans 10:9
Oswald Chambers Devotional
My Utmost For His Highest – Oswald Chambers Devotional
"His Grace is Enough" – The book published in 2007 through the grace of a merciful God
"His Grace is Enough" is a book written with the hope of helping Christians better understand the Grace, Love and Forgiveness that God provides to us. This book includes my personal testimony of how God's Grace has impacted my life in a number of remarkable and extraordinary ways during the past twenty-two years.
Many Christians miss the blessing of these three very fundamental and important theological truths found in Scripture. It is my hope that by writing "His Grace is Enough", many more Christians will be able to take hold of and effectively apply those truths in their own lives, that they might have a much deeper appreciation of God's gift of Grace and a more meaningful relationship with Him and others. "His Grace is Enough" is available at Amazon.com and other online bookstores.
His Grace is Enough is also available for purchase at Deeper Shopping Christian Books and Bibles Deeper Shopping Christian Books and Bibles
"Insight For The Walk" – My recently Published Devotional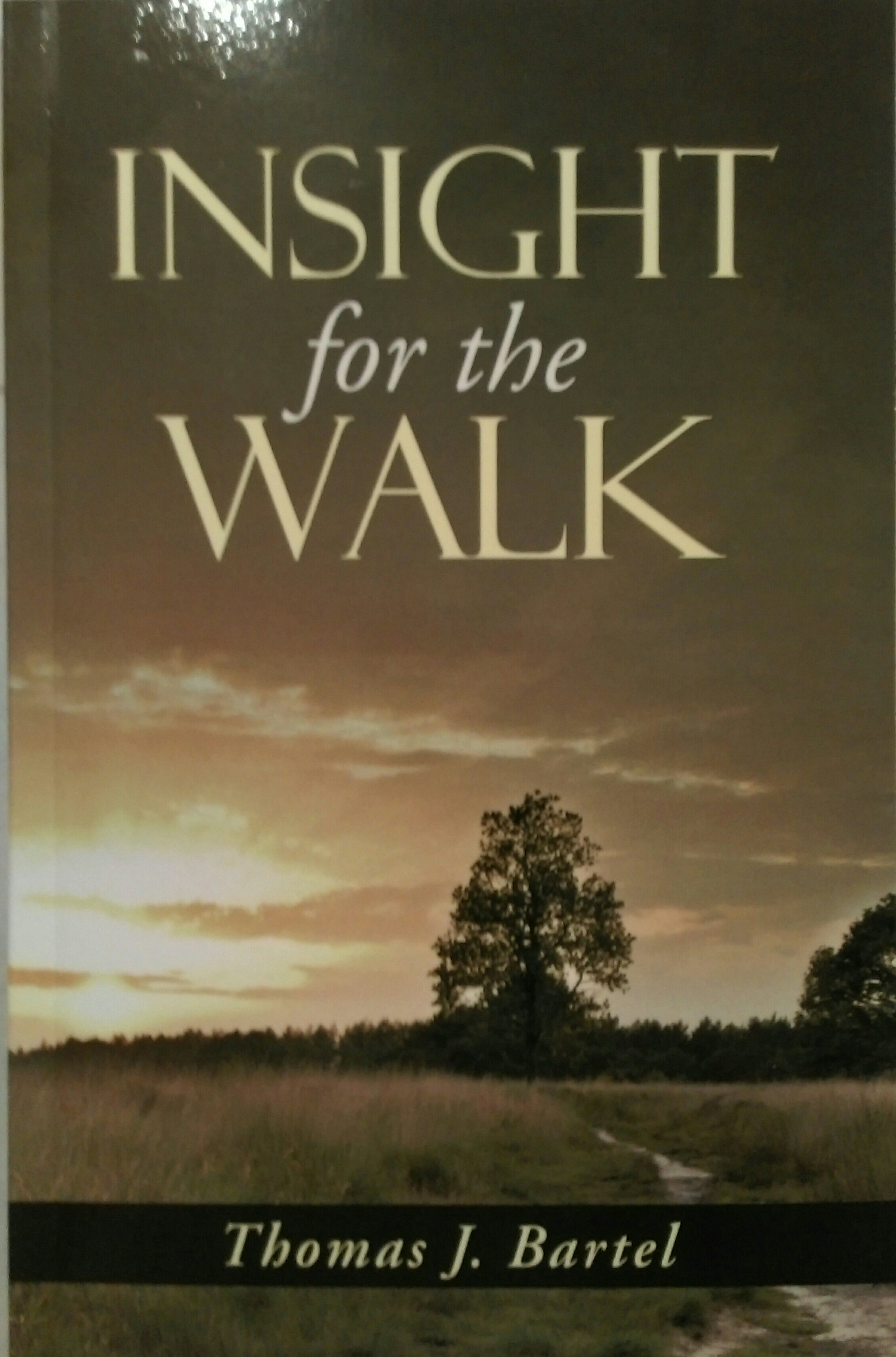 "Insight for the Walk" is a devotional for Christians of all ages to strengthen their knowledge of the Bible and Christ. "Insight For The Walk" is also available for purchase on Amazon by merely clicking on the image.
More Recommended Listening and Reading
"This righteousness from God comes through faith in Jesus Christ to all who believe. There is no difference, for all have sinned and fall short of the glory of God, and are justified freely by his grace through the redemption that came by Christ Jesus." – Romans 3:20

Daily Bible Verse
Partners